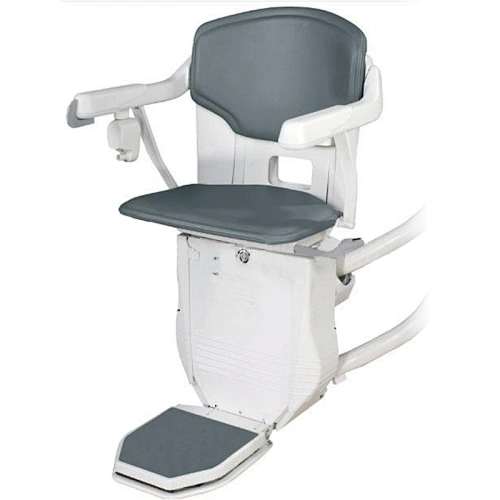 Curved Stair Lift Disabled Elevator and Chair Stair Lift for The Elderly
Curved Stair Lift Disabled Elevator And Stair Chair Lift for The Elderly

Stair chair lift to help the elderly or those with reduced mobility alone on the stairs, a good solution to the elderly and those with reduced mobility up and down the stairs inconvenient difficulties. Ideal for business and home accessibility wheelchair access solutions.
It runs on the track which can be mounted close to the hand rail side or close to the wall side. It will not ruin the construction of the house,especially suit for the houses already decorated.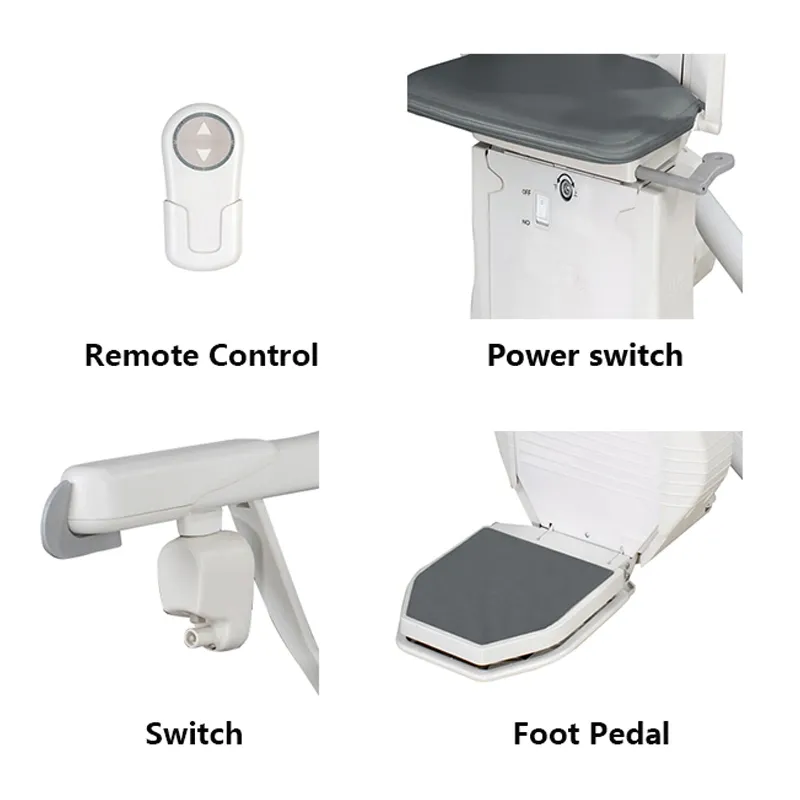 Chair Stair Lift Technical parameters
| | | | |
| --- | --- | --- | --- |
| Load capacity | 120kg | The maximum lift angle | 52° |
| Speed | 6.8m/min | Power | 2×12V-7Ah |
| Distance between track and the wall | 95mm | Distance between track and stairs surface | 30mm |
| Drive motor power | 200W | Transfer method | Gear RACK transmission |
| Min track length | 1.2m | Max length of the track | 8m |
| Track sectional dimension | 105mm×112mm | Noise(maximum load) | 70dBA |
| Track type | Aluminum profile | Rail surface treatment | Anodizing |
| Input voltage | AC100~240V | Output voltage | DC24V, 1A |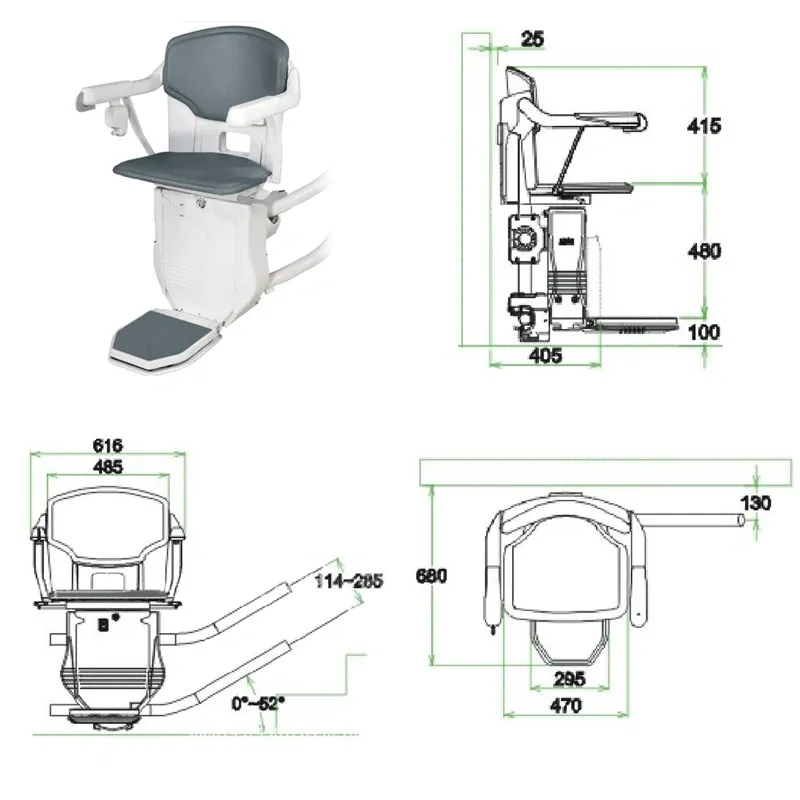 Note:More details please contact us.

Main features
1. Running smoothly
2. Easy operation
You just sit down and press a button on the armrest of the seat began to move.It can automatically stop running when the hand is removed from the button. Press the button again and can continue to walk.
3. Safety belt.
There are seat belts to protect people sitting on the chair will not fall down
4. Encounter obstacles to automatically stop
5. Sustainable battery
Do not worry about power outages affect, because power can be recharged using a battery.
6. Wide range of applications
Applies to all types of stairs, and comfortable folding and unfolding action, lightweight and smooth, quickly folding function, but also a wide empty space, so that other members of the family use.